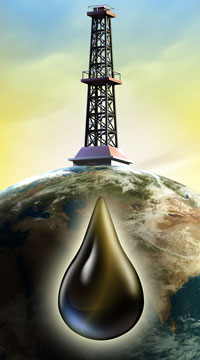 Forrest A. Garb & Associates (FGA) provides engineering and geology consulting services to the upstream oil and gas industry. Our Dallas, Texas office is staffed by a team of experienced highly trained engineers and geologists. Our clients rely on our analysis and reports for activities that include Securities and Exchange Commission Reporting, Capital Market Financing, and Acquisitions and Divestitures. Our reputation for attention to detail, integrity, and ethics is recognized by our clients in the oil and gas and related industries.
FGA professionals have extensive experience in the important hydrocarbon producing areas, including North and South America, the Middle East, China, Southeast Asia, Australia, New Zealand, Europe, and North Africa.
We provide value based independent third-party engineering and geologic services.
FGA does not participate in the working or overriding ownership of any oil and gas properties. This practice guarantees that there is no possibility of a conflict of interest with any assignment. FGA is dedicated to providing the highest level of integrity and response to our customers.
Our standards are the code of ethics the industry expects from us over decades of service. Please contact us for a complete list of services or to discuss your project.
We tailor project scope to fit project needs and we gladly provide our clients with keys to achieve their goals.
FGA strives to provide value to our clients through technical expertise, successful completion of projects on time, and competitive pricing.
Forrest A. Garb & Associates
Forrest A. Garb & Associates was founded in 1988. Forrest A. Garb, the founder, accomplished more than 40 years of practical petroleum industry experience. Mr. Garb was a staff member and then a principal of a major consulting firm for 32 years. He served as president and chief operating officer of that firm for the last 14 years of his tenure. He supervised or was associated with over 12,500 project assignments. Using this experience as a base, he founded FGA. He assembled best in class processes and technologies to complement an experienced staff ensuring value and economy to the client.
Mr. William D. (Donnie) Harris III joined the staff as President in August 1998, and became Chief Executive Officer of Forrest A Garb & Associates in January 2002. Previously, he was on staff at a major consulting firm where he prepared and supervised engineering and reserve studies, and appraisal reports for fields in many countries. Donnie served as President and CEO of Forrest A Garb & Associates until his passing in December 2020.
Tad M. Fielder joined Forrest A. Garb & Associates in 2021. He has over 20 years experience in engineering consulting, evaluation of oil and gas assets, field operations, and drilling. Tad is serving as President of Forrest A. Garb & Associates to continue the FGA legacy of dedication to our profession, technical excellence, and highly ethical character.
Professional organizations
Society of Petroleum Evaluation Engineers (SPEE)
Dedicated to the advancement of Petroleum Evaluation Engineering by demonstrating the highest standard of ethics, by promoting education in the area of oil and gas reserve definitions, reserve evaluations, and fair market value.
American Association of Petroleum Geologists (AAPG)
Advancing the World of Petroleum Geoscinces to foster scientific research, to advance the science of geology, to promote technology, and to inspire high professional conduct.
Dallas Geological Society (DGS)
Constituent member of the AAPG. The DGS strives to advance the professional interests of all geoscientists in the Dallas area, regardless of the geoscientific discipline they practice or the industry in which they serve.
Houston Geological Society (HGS)
Constituent member of the AAPG. The The HGS supports continuing education, networking, outreach to students, student scholarships and young professional activities. HGS will celebrate its 100th year in 2023!
Society of Petroleum Engineers (SPE)
SPE provides unparalleled insights, shared expertise, life-long learning and community strength to fuel the success of our members and the future of the industry.
Respected Professionals
Dedicated to technical excellence and highly ethical character

CLIENT-ORIENTED
Add value to our clients and complete project goals
PLANNING
We provide a coherent plan for every client
FLEXIBLE
Tailored project scope to meet your needs

Competitive Prices
Affordable services for a wide range of projects and companies

Available for Support
Attentive to clients; focus on delivering and meeting deadlines
Forrest A. Garb & Associates
Experienced professionals and experts ready to deliver your project